Marguerite "Deet" (Hickey) Hern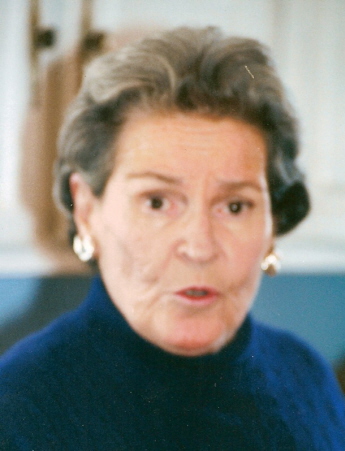 83, formerly of Milton and Centerville died peacefully, surrounded by her loving family at her daughter's home in Scituate.
Beloved wife of the late John D. Hern, devoted mother of Kathleen Hern Dray & husband Robert of Brighton, John D. Hern Jr., of Hanson, Anne Hern Scanlon of Plymouth, Maureen M. Hern of Barnstable, Margaret C. Hern of Brighton, Amy Nutter & husband Steven of Falmouth, Rosemary Lockwood and husband David of Scituate, Peter
A. Hern and wife Susan of Hingham, Tracy Hern McGreevy of CA, and
James Leo Hern and wife Edwina of Easton. She is survived by 18
grandchildren. Also survived by William A. Hickey Jr. of Hanover, New
Hampshire and Joanne H. Moore of Peabody, MA. She was predeceased by
her siblings Mary Murphy, Thomas Hickey, Eleanor Chew Horrigan, and
Jeanne O'Callahan. She is also survived by numerous nieces and nephews.
A graduate of Marymount College in Tarrytown, NY. , she raised her family in Milton and she and John spent their later years in Centerville.
A Mass of Christian Burial will be celebrated in Saint Elizabeth Church, Reedsdale Road at Randolph Avenue, Milton, Monday August 31 at 11:00 AM. Relatives and friends invited. Visiting hours at Dolan Funeral Home, 460 Granite Avenue, MILTON Sunday 3 – 7 PM. Interment Milton Cemetery.
Donations in Marguerite's memory may be made to Home for Little Wanderers, 161 South Huntington Ave, Boston, MA 02130. For information and directions, www.dolanfuneral.com