John J. McCarthy, Jr.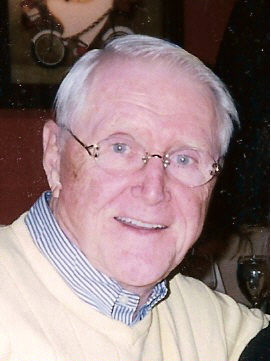 of Boston and Indian Wells, CA, died suddenly on July 16, 2009. He was the chairman and owner of Trans-Lease Group, a major transportation company headquartered in New England. The company was founded over 100 years ago by his grandfather, an Irish immigrant, who delivered ice and coal by horse and wagon to homes in the Brockton and Easton areas.
John was born in Brockton, grew up in Milton and was a long-time resident of Wellesley. He was the son of the late John and Isabel McCarthy. He attended Tabor Academy and was a 1954 graduate of Holy Cross College. He also served as a lieutenant in the U. S. Navy, working in naval intelligence.
John was an avid golfer throughout his life and was a member of several country clubs, including Brae Burn, Nantucket Golf Club and Desert Horizons in Indian Wells, CA. A proud Red Sox season ticket holder for more than 50 years, one of John's greatest pleasures was watching his beloved Sox, not only at Fenway and at home, but also on reruns. Another part of his daily ritual was attacking the morning paper's crossword puzzle, even before his first cup of coffee.
A kind and compassionate man, John was a generous supporter of numerous charities in Massachusetts and California. His anonymous contributions enabled many deserving students to further their education.
John is survived by his loving wife and best friend Carol Gray McCarthy. He is also survived by daughter Mary Lynne McCarthy of New York City; son John J. McCarthy, III, and his wife Maureen of Cohasset; daughter Christina McCarthy Kepple and her husband Douglas of New York City; son James McCarthy of Boston; and stepson Charles Gray of Bermuda Dunes, CA. John was the proud grandfather of Isabel and Kate McCarthy. He is also survived by his former wife, Mary Morley McCarthy; his sister Ann Dederding and her husband Helmut of New York City; and nieces Lisa Weiss and Mary Adele Burke, both of Dedham, and their families.
His family, friends and employees will miss John's genuine kindness, loving generosity, the twinkle in his eye and his quick-witted sense of humor which was always followed by a hearty laugh.
A Mass of Christian Burial will be celebrated in Saint Elizabeth Church, 350 Reedsdale Road, Milton, Monday July 20 at 10:00 AM. Relatives and friends invited. Visiting hours at Dolan Funeral Home, 460 Granite Avenue, MILTON, Sunday 1-3 and 6-8 PM. Interment Milton Cemetery.
In lieu of flowers, donations can be made in loving memory of John J. McCarthy, Jr., to Massachusetts General Hospital, Attn: Development Office, 100 Cambridge St., Boston, MA 02114.