Eleanor P. (Little) Morrill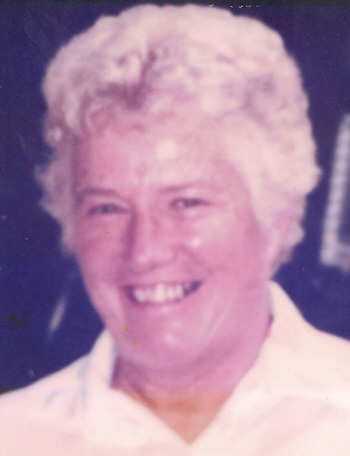 83, a longtime resident of West Quincy, died peacefully on Wednesday, July 15, 2009 at Marina Bay Nursing Home in Quincy.
Eleanor, known to all as "Nell" or "Kerry", was born in County Cork, Ireland and was the daughter of the late Thomas E. and Ellen F. (O'Brien) Little.
A graduate of Quincy High School, Mrs. Morrill retired as a Department Manager from New England Telephone and Telegraph after a 37 year career.
She was an avid sports fan, an accomplished golfer, and she was happiest working in her garden and telling her wonderful stories.
She was deeply involved with her family and took special interest in the lives of her nieces and nephews.
Beloved wife of Paul Morrill. Sister of the late Thomas, Francis, John, William, Kevin, and Noel Little and Mary Spellman and Bridgette McGovern. Eleanor is survived by several nieces and nephews.
A Mass of Christian Burial will be celebrated in Saint Mary's Church, Crescent St., West Quincy on Monday, July 20 at 10:00AM. Relatives and friends invited. Visiting hours at the Dolan Funeral Home, 460 Granite Ave. MILTON on Sunday, 3-7PM. Interment Saint Mary's Cemetery, West Quincy.