Joanna A. Henry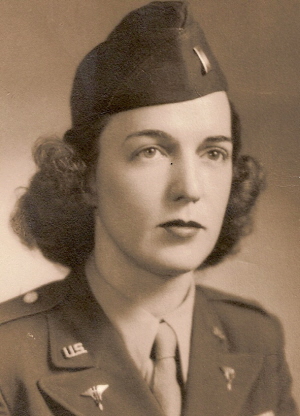 a lifelong resident of Milton, died Sunday June 28 at the Veterans Administration Medical Center, Brockton. She was 99 years old.
Born and raised in Milton, she was a graduate of Simmons College, Boston University (BS) and Yale University (Masters in Hospital Administration). She had served in the US Army Dietician Corps as a 1st Lt. during World War II. Miss Henry was an administrator at Cambridge Homes for Aged People for over 20 years.
Joanna was active with many civic and cultural groups in Milton, including Milton Residences for the Elderly, Forbes House, Meals on Wheels, Committee Against Airplane Noise, Precinct 6 Warden and longtime member of the Milton Democratic Town Committee. She was also a member of the Museum of Fine Arts, Boston and Boston Symphony Orchestra.
Beloved daughter of the late Michael J. and Margaret M. (Nee) Henry. Sister of the late Sylvia Grey, Ethel Henry Dunn, John T. Henry, James F. Henry, C. Helen Henry, Barbara T. Henry and Elizabeth Henry. Aunt of Marie Frazier, Peggy Dray, Dorothy Grey Russo, Janet Grey and the late James L. Dunn and Paul Henry Dunn. Joanna is survived by 11 grandnieces and grandnephews, 10 great-grandnieces and great-grandnephews and a great-great-grandniece.
A Mass of Christian Burial will be celebrated in Saint Gregory Church, Dorchester, Thursday July 2 at 11:00 AM. Relatives and friends invited. Visiting hour at Dolan Funeral Home, 1140 Washington Street, DORCHESTER LOWER MILLS, Thursday 9:30 – 10:30 AM. Interment Milton Cemetery.