Edward T. Sullivan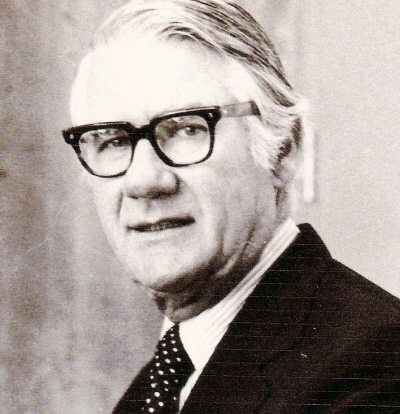 of Milton and Oyster Harbors, devoted husband of Annie (McCrea) and the late Eleanor F. (McEleney) Sullivan. Loving father of Nancy Donnelly, Jane Sullivan and Edward T. Sullivan, Jr. all of Boston. Grandfather of Rourke Donnelly and Hugh Donnelly and great-grandfather of three. Step-father of Michael, Christopher, Meredith and Tim Falvey.
Ed was a proud Double Eagle, a graduate of Boston College High School and a member of the Boston College Class of 1935. Mr. Sullivan taught Latin and Greek at BC High before becoming a teacher in the Boston School System . He was Principal of the Thomas N. Hart School in South Boston.
Following his early teaching career, Ed was appointed First Deputy Secretary of the Commonwealth by Kevin H. White and served in that capacity during Mr. White's tenure as Secretary from 1960-1967.
In 1968, Ed was appointed Vice Mayor of the City of Boston a position that he held for sixteen years throughout the administration of Mayor White. In his capacity as Vice-Mayor he responsibly handled the many complicated fiscal affairs of the City with recognized efficiency and expertise.
Ed was not only known for his great intellect and administrative talents, but also recognized for his unique and ever-present sense of humor, both publicly and privately. His very dry style of humor endeared him to his friends, colleagues in government and municipal employees at City Hall.
Ed was a member of the Milton Hoosic Club, the Beach Club in Osterville and the Massachusetts Historical Society. Throughout his life Ed was deeply concerned with education and school reform.
A Mass of Christian Burial will be celebrated in Saint Gregory Church, Dorchester, Tuesday June 23 at 10:00 AM. Relatives and friends invited. Visiting hours at Dolan Funeral Home, 1140 Washington Street, DORCHESTER LOWER MILLS, Monday 4-8 PM. Interment Milton Cemetery.
Donations in Ed's memory may be made to St. Gregory Church, 2215 Dorchester Avenue, Dorchester 02124.