Peter R. Traficante Jr.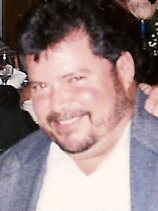 died at his home in Abington, Thursday May 14 at age 54. He is with the Lord after a serious battle with cancer.
Born in Boston, he was raised in Quincy and recently moved to Abington. A loving husband, son, grandfather, brother and friend, he enjoyed life being near and in the water. A graduate of Quincy High School, Class of 1972, he was a bus mechanic, retiring from the MBTA in 2007 after 27 years of employment. Mr. Traficante was Financial Secretary for IAM Local 264 Machinists Union.
Husband of Susan E. (Dixon) Traficante. Beloved son of Carol (Blihar) and the late Peter R. Traficante Sr. Peter is survived by his sons Scott Erlandson of Holbrook, Robert Powers of Rockland, his sister Georgia Traficante of North Adams, brother Mario Traficante of Quincy, grandchildren Alex, Kaitlynd, Tyler, Austin, Cheyenne and Shelby and many loving aunts, uncles cousins and friends. He will be greatly missed by all.
A Mass of Christian Burial will be celebrated in St. Mary's Church, 95 Crescent Street, West Quincy, Tuesday May 19 at 10:00 AM. Relatives and friends invited. Visiting hours at Dolan Funeral Home, 460 Granite Avenue, MILTON, Monday 4-8 PM. Interment Pine Hill Cemetery, Quincy.