Rev. Robert D. Tyrrell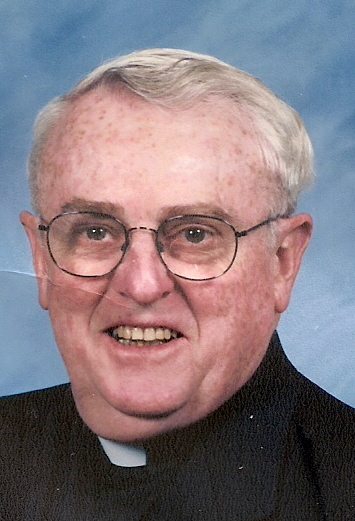 former Pastor of St. Julia Parish in Weston, died at his home in Braintree, Sunday February 15, 2009. He was 74 years old.
Born in Boston, he was a member of the 1st graduation class from Saint Agatha School. He was a graduate of Boston College High School in 1953, and Holy Cross College in 1957.
He entered the US Navy, served for 6 years and was discharged a Lieutenant. He entered the Seminary in 1964 and was ordained in 1967. Fr. Tyrrell joined the US Naval Reserve as a Chaplain and served for 20 years, retiring as a Captain.
Fr. Tyrrell served the Archdiocese of Boston at St Joseph Church, Quincy; St. Bridget Church, Framingham; Sacred Heart Church, Middleboro; Cathedral High School, Boston; Archbishop Williams High School, Braintree; St. Peter's Church, Norwood and served as Pastor at St Julia Church in Weston, from which he retired in 2003.
Fr Tyrrell was a member of Wollaston Golf Club for several years.
Beloved son of the late Thomas and Mary (Byrne) Tyrrell. Loving brother of Patricia Lindqvist of CA., Dorothea Silk of Norwood, William Tyrrell of CT, Dr Eugene Tyrrell of Braintree, and the late Mary Kearns, Kathleen Johnson, Collete Connor, Thomas Tyrrell, James Tyrrell, John Tyrrell, Paul Tyrrell, Leo Tyrrell, and Walter Tyrrell. Fr. Tyrrell is also survived by several nieces, nephews, grandnieces and grandnephews.
Concelebrated Mass of Christian Burial in Saint Agatha Church, 432 Adams Street at Brook Road, Milton Wednesday February 18 at 11:00 AM. Fr. Tyrrell will Lie-in-State at St. Agatha Church Tuesday 3-7 PM, beginning with a Prayer Service at 3 PM and ending with a Prayer Service at 7 PM. Interment Milton Cemetery.