Rose M. (Kelliher) Tobin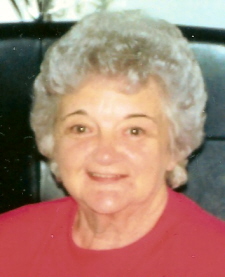 82, of Milton, died on January 17, 2009 after a lengthy battle with Alzheimer's Disease. Beloved wife of the late Patrick F. Tobin, loving mother of Maureen T. O'Brien and her husband John of Braintree, Michael F. Tobin (M.S.P.,Ret) and his companion Margaret Cronin of Lowell, Kevin M. Tobin and his wife Catherine of Leominster, John F. Tobin and his wife Joyce of Milton, Kathleen A. Tobin and Eileen M. Tobin of Milton, Sheila E. Doucette of Quincy, Deirdre A. Carey and her husband Douglas of Upper St. Claire, PA, and Patrick J. Tobin and his wife Donna of Milton. Rose will be deeply missed by her seventeen grandchildren and many nieces and nephews.
Rose was predeceased by her siblings, the Reverend Arthur J. Kelliher, John F. Kelliher, Robert T. Kelliher, Joseph M. Kelliher, and Mary P. Rooney.
A devoted caregiver, Rose raised her five siblings before raising her own family and then running a family daycare program. She enjoyed having her family around her and cooked large Sunday dinners for her extended family for many years. Until the onset of her disease, she was very active in many areas. She was the president of St. Mary of the Hills Guild and St. Mary's Sodality. She also chaired numerous committees including the Parish Activities Committee, and she made many contributions to the annual Christmas Bazaar. For Milton Meals-On-Wheels, she was a longtime volunteer as well as a Member of the Board of Directors. She also was involved in local politics, supporting her candidates enthusiastically.
A Mass of Christian Burial will be celebrated in Saint Mary of the Hills Church, Milton on Thursday, Jan. 22 at 11:00AM. Relatives and friends invited. Visiting hours at the Dolan Funeral Home, 460 Granite Ave. MILTON, Wednesday 3-8PM. Interment Milton Cemetery.
Donations in Rose's memory may be made to the Abigail Adams Adult Day Health Center, 1283 Washington St., Weymouth, MA 02189.