J. Joseph Donovan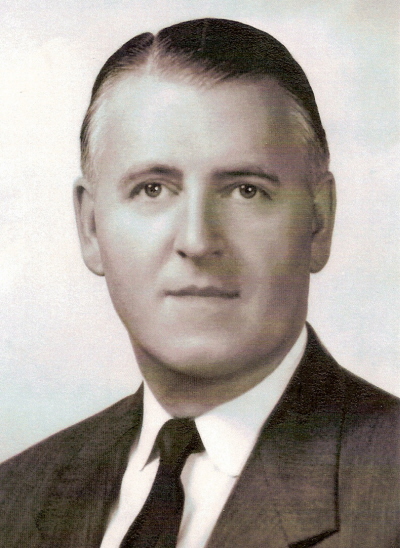 of Milton, age 95, died at his home surrounded by his family on January 25, 2009.
Loving husband of 67 years of Bernice E. (Hobbs) Donovan, he is also survived by one daughter, Judith A. Donovan McCurdy of Attleboro and one son, John J. Donovan, Jr. of Hanover, NH. He is the cherished grandfather of Ross, Douglas, Stephen, and Jonathan McCurdy and Eamonn and Ronan Donovan. Joe is also survived by six great grandchildren.
Joe was a successful and respected home remodeling contractor. He founded and managed Quinton Engineering in Milton for over 30 years.
Prior to WWII, he was a milkman in Boston where he developed a life-long love of horses. During the war he worked as an electrical foreman at the Fore River shipyard in Hingham and Dorchester building and repairing destroyer escorts and LST's.
After the war he became a successful salesman for John Hancock and World Book Encyclopedia.
In 1953 he moved with his family to Milton, where he became an active member of the community. He received the Man of the Year Award from the Milton Town Club, was a member and past president of the Milton Art Association, and served as Chairman and Trustee of the Milton Cemetery until the time of his death.
He was an active parishioner of Saint Elizabeth Church where he taught CCD, was a lay reader and member of the Choir. He was an avid reader of history and international relations, and enjoyed traveling to destinations in Europe, the Middle East and Latin America.
A Mass of Christian Burial will be celebrated in Saint Elizabeth Church, 350 Reedsdale Road, Milton, Saturday January 31 at 10AM. Relatives and friends are invited. Visiting hours at Dolan Funeral Home, 1140 Washington Street DORCHESTER LOWER MILLS Friday 4-7 PM. Interment will be in Milton Cemetery.
In lieu of flowers, donations in Joe's name may be sent to Holy Union Sisters, Development Office, P.O. Box 410 Milton, MA 02186 (Please specify "Haiti Mission in remembrance of Joe Donovan") or Milton Cemetery Gift Fund, 211 Centre St., Milton, MA 02186 (Please specify in memory of Joe Donovan).