Donald F. Hamilton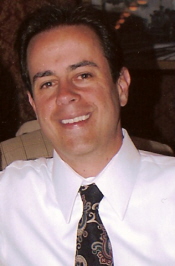 40, of Milton, died on January 20, 2009.
Born in Boston, Donald was a lifelong resident of Milton. He graduated from Milton High School in 1986 and attended Massasoit Community College.
Donald worked at Wollaston Golf Club in Milton for several years and then he became a Project Manager for a flooring Company in Boston.
Donald was an avid pool player and he was also an avid fan of the Boston Bruins.
Beloved son of Connie (Zine) Hamilton of Milton and the late Donald G. Hamilton. Brother of Leah Hamilton-Safranek of Stoughton. Boyfriend of Tammy Woodbury of Abington. Also survived by several aunts, uncles and cousins.
A Mass of Christian Burial will be celebrated in Saint Elizabeth Church, Milton on Saturday, Jan. 24 at 11:30AM. Relatives and friends invited. Visiting hours at the Dolan Funeral Home, 460 Granite Ave., MILTON Friday, 2-4 and 7-9PM. Interment Milton Cemetery.
Donations in Donald's memory may be made to the American Heart Association, 20 Speen St., Framingham, MA 01701